Winter Sports Tournament Week wrap-up
During the week of 27 August to 2 September, national secondary school tournaments were held across the country for various winter sporting codes. Sacred Heart College had students competing in Rugby, Football, Basketball, Hockey, and Table Tennis. Here is a wrap-up of each tournament:
Rugby - Under 85kg
SHC 1R Rugby Team – winners of the inaugural National Schools under 85kg rugby tournament
The Sacred Heart 1R Rugby team travelled to Wellington on Monday 29 August to take part in the inaugural National Schools under 85kg Rugby Tournament. This having come off a great win against St Peters College on the Saturday prior to qualify for the Auckland Final against Auckland Grammar. The team were well ready and looking to continue their late season momentum.
Matches were scheduled at 30 minutes each with teams playing between 2-3 matches per day. Our first match was against our old foes Kings College who had beaten us in the Auckland Competition earlier in the season. There was to be no repeat of that result and lead by some hard work from our ever improving forwards, some solid defence and accurate goalkicking from Lachie Stackpole, we prevailed 6-3 in a tough battle that was a sign of things to come. From there we continued with close wins over St Patrick's Silverstream, Wellington College, Porirua Combined Colleges, St Patrick's Town, and an easy win over Onslow College. This set up a return match final against Kings College. Both teams were coming off hard games in the morning but both showed a strong desire to take the tournament. In a match that came down to the last minute and had every parent spectator at their nerve end, SHC triumphed 9-6. Strong running from the backs and again massive defence from a very tight-knit and spirited team overall, helped put us in the position to kick the winning goal and finish what was a very enjoyable week on a great note. Well done boys, you were a credit to yourselves and your College both on and off the field.
We look forward to as much support as possible as we play our Auckland Championship Final against Auckland Grammar this Saturday 10 September, 12 noon at Bell Park, Pakuranga.
Football - 1st XI
An optimistic group of Players, Coaches and Management headed down to Napier for the 2022 Football National Tournament, lining up against the 32 most competitive football teams in the country.
In heavy conditions on Monday 28 August, the boys played Shirley Boys HS and Palmerston North Boys HS, beating Shirley 4-0 and Palmerston North 2-1.
Heading into the 2nd day the boys had a clear goal of reaching the last 8 by the end of the day, They beat Rathkeale College setting up a knockout fixture with Wellington College (the Wellington regional champions). In a highly competitive game, the boys narrowly lost 2-1 and exited the chance of taking out the overall trophy.
After a challenging day on Tuesday, the team played Rosmini College (recently promoted to the premier Auckland league). Rosmini played 20 minutes of highly accurate and precise football to beat SHC 4-2. The team disappointed after two mid-week losses, rallied to beat a highly competitive Hamilton Boys High 7-6 in a penalty shoot out and St Peters College 1-0 on the last day.
A tired group of players, coaches and management returned to Auckland buoyed by the opportunity of finishing the season on a high the following week in the Auckland Knockout Cup final.
Basketball
1st V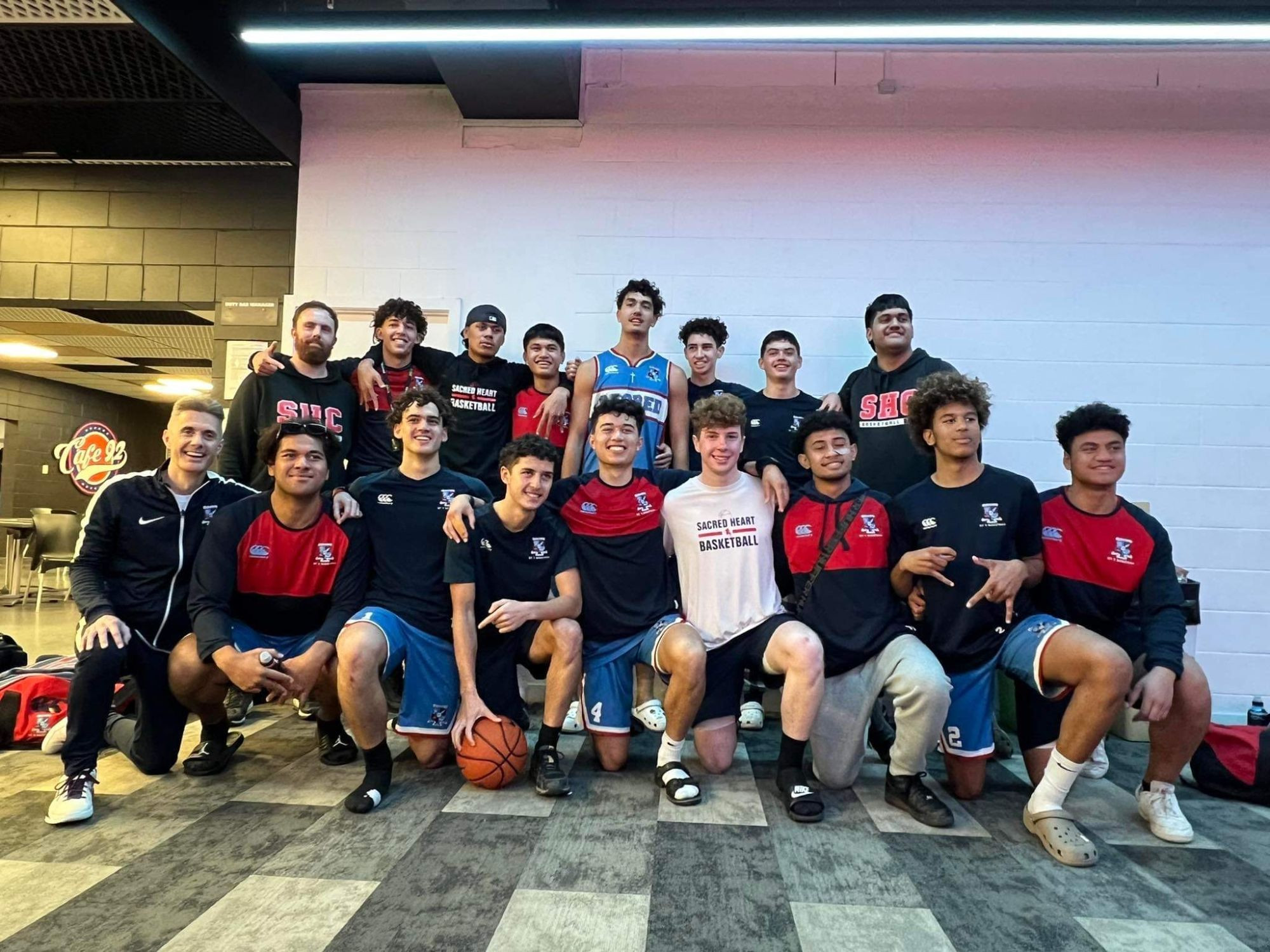 Our 1st V secured the 7th and final spot for the upcoming BBNZ Basketball National Tournament defeating St Peter's College 74-63 in a gruelling final match at the AA Zone 1 Premiership National Qualifiers on Saturday evening. In a year of many firsts for this team – 2 National Team trialists, promotion into the Premier grade, 2 Premier grade wins – this achievement is special as it is the first time in school history that a basketball team from Sacred Heart College has made it into the National Tournament, securing one of the top 24 spots in the country!
Our sincere thanks to Tayla Robinson and Old-Boy Josh Malolo for preparing and guiding our boys before and throughout the tournament, and to manager Ms. Angela Babich for keeping the boys organised and well nourished! Our thanks also to our awesome Student Manager Lau Pulotu, the many people who travelled over the bridge to support our boys throughout the tournament, alongside those who supported online during our livestreams, and we look forward to your continued support in October when we travel to Palmerston North!
2nd V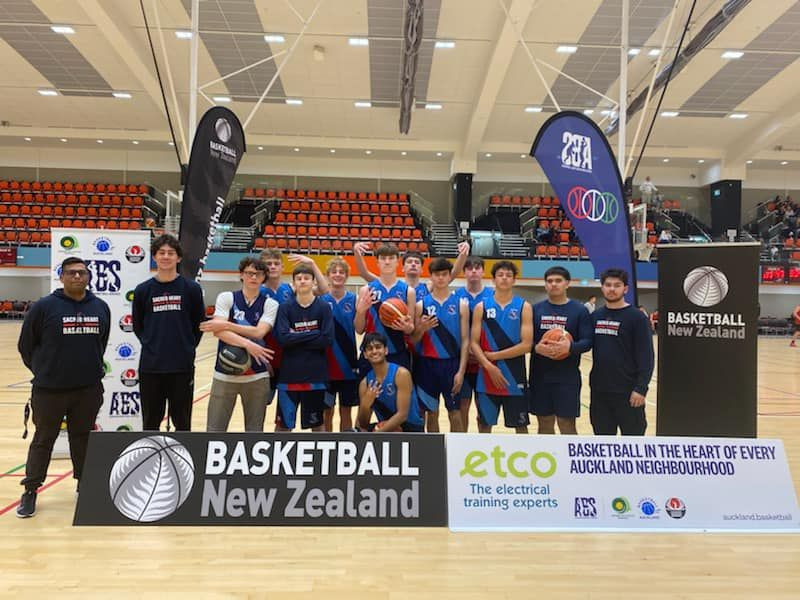 The Sacred Heart College 2nd V Basketball Team competed in the Northern Cup Tournament held in Auckland. They came fourth overall beating Kristin College, Manurewa High School, and Botany Downs High School in the Pool Stage, and then Kerikeri High School in the Quarter Final before going down to Hamilton Boys High School in the Semi-Final and down to Western Springs in the Final to decide 3rd and 4th. Overall, our sincerest thanks go to the coaching staff Sione Dale and Ephraem Stephenson, their manager Rochelle Ngata, and the parents and families which attended.
Junior Premier Reserves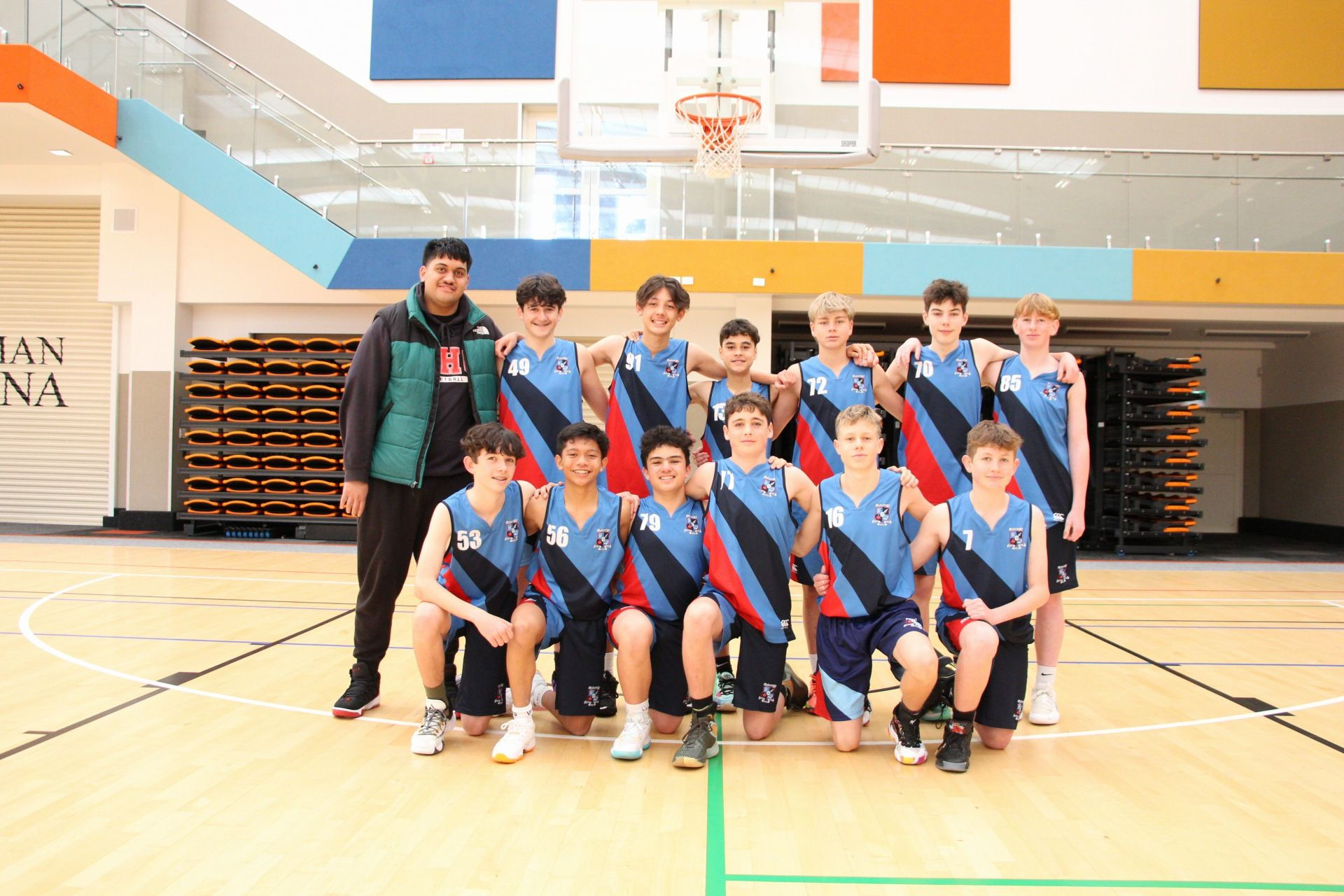 The young men played well and represented Sacred Heart very well. Displaying courage and fortitude as they were a C-grade team playing in an A-grade and overall placed 7th out of 15 teams. The team came from behind to win this game 87-81. A well deserved victory against what appeared to be a seasoned opposition, Kerikeri High School. Who had beaten the Junior Premier Reserves only four days prior in the first round of Pool A.


Hockey - 1st XI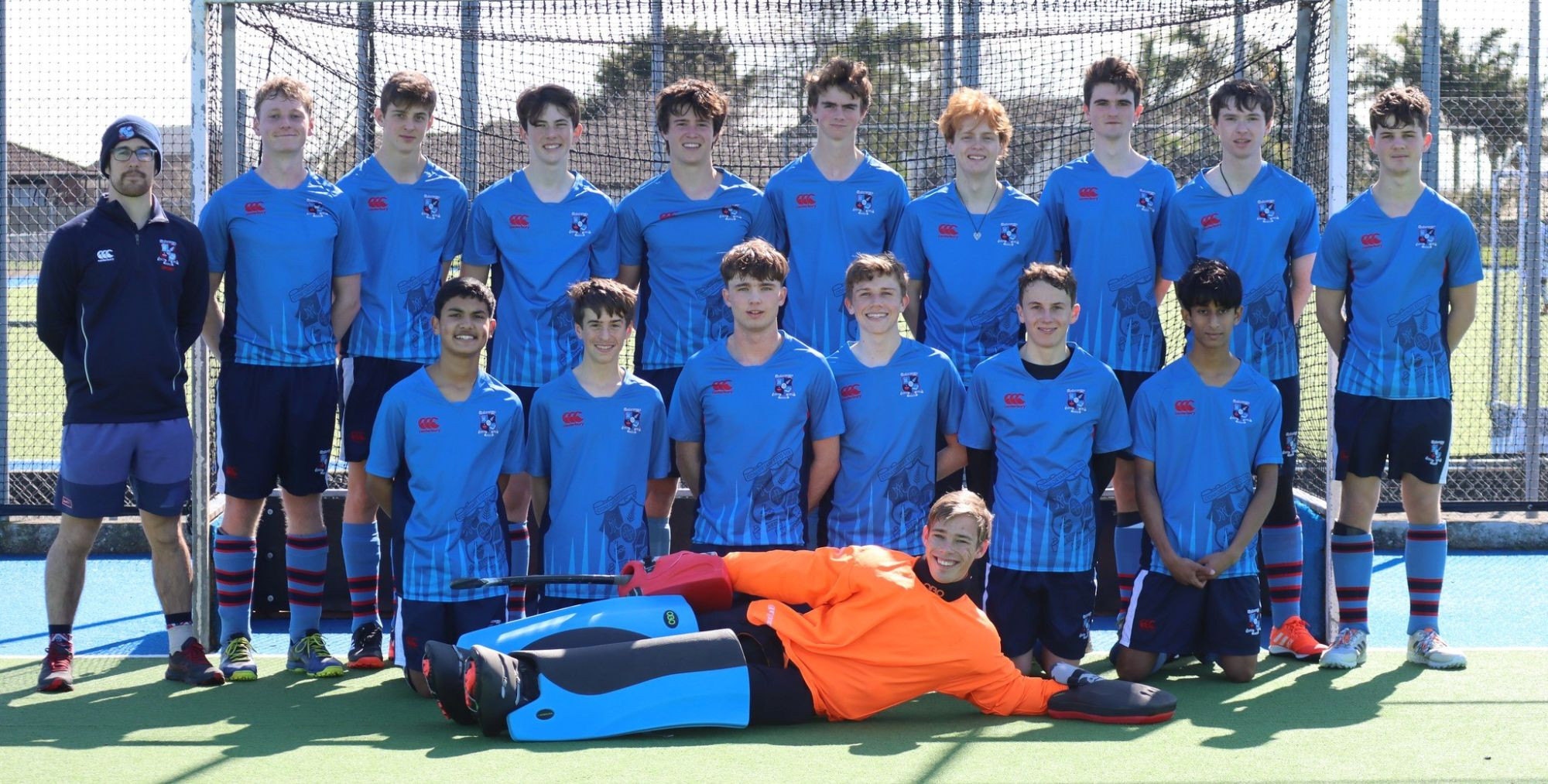 There were some key lessons to be learned by the 1st XI hockey boys during their time away at the Mayhill Cup tournament held in Pukekohe:
1. Disappointment
The boys came into tournament week with high hopes and great expectations – the team goal was to make the final and gain promotion to the Rankin Cup/India Shield tournament for 2023. Unfortunately, results did not go our way. Injuries and illness meant that the boys never quite hit their stride. Early losses to Bethlehem College and Glendowie College put us out of the running early on. A strong draw against Long Bay College was followed by a terrific game against Rotorua Boys' High School; the eventual finalists played a rough and abrasive style of hockey, but our boys fought back terrifically. The final two days saw us go down to ACG Strathallan and Glendowie College to end up in eighth place. Things do not always go as planned or as hoped for, and that was a hard lesson for our boys to learn.
2. Gratitude
2020 and 2021 saw disruptions to the respective seasons and cancellations of national tournaments. To simply be there was something to be grateful for, and to do so while forming positive relationships with teammates was an invaluable experience.
Thank you to our coach Vincent O'Connor who has coached and mentored the team all season as well as during this tournament week. The boy have been very fortunate to be coached by someone with his level of expertise and with such a calm and positive manner. Thanks also to the team behind the team for the week: Mary Graham, Rose Jury, Sophie Heyworth, Kate Holloway and Paula O'Sullivan.
The tournament also saw the curtain close on the school careers of keeper Benjamin van Heerden, vice-captain Sam Gowen, and captain Jack Green – what great players and great young men. All the very best for life post-SHC hockey.
Table Tennis
Three students (Joseph Gilligan, Kaidan Cibulskis, and Gordon Lee) competed at the New Zealand Table Tennis Secondary Schools tournament, held in Hamilton. This is the first time Sacred Heart sent a team to this tournament and the boys came back with 2 wins and 4 losses over the two-day event, placing 6th in the Open Teams B Grade.