NZSSAA Athletics Championships
Unfortunately, the weather didn't come to the party and Wellington turned to Windy Wellington, with an electrical storm forcing the road race to be canceled. Hence, five of our boys missed out on competition in the event that was potentially our strongest.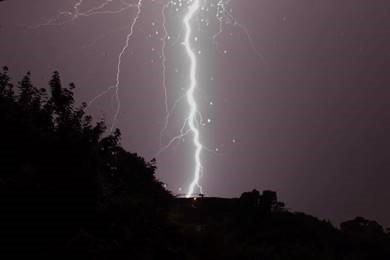 (This is a photo taken of the lightning on Saturday night in Wellington)
None the less there were some very good performances in tough conditions that did not allow for PB's. Thomas Dufty was the outstanding performer smashing an SHC record in both the 3000m and 2000m Steeplechase, despite being injured.
Photo by Gary Nesbit Nesport Photography